Dr. Gore was created in 2002 by Luigi, Alessio, and Massimo after the loss of their previous band-mates. Immediately after formation they began playing covers of groups such as Napalm Death, Terrorizer, and Mortician. Dr. Gore's line-up was later completed by the addition of another friend, Marco. Once Marco joined the line-up Dr. Gore began writing their own songs focusing on violence and power, giving life to a kind of multi-genericgoregrind brutal death metal. Over the years, they have played many live concerts and many tour in Europe, sharing the stage with bands such as Malevolent Creation, Vomitory, Dead Infection, Destruction, Dead, Ultimo Mondo Cannibale, Buffalo Grillz, Tsubo, Zora, Rompeprop, Coprophiliac, Necrodeath, Antropofagus, and Spasm.
Dr. Gore released their first CD "RIGORe MORTIS" on October 12, 2008. At the end of 2011, Dr. Gore released their second CD, entitled "Rotting Remnants". In the 2014 3rd cd "Viscera" will be printed by Coyote Records. In the 2017 complete the new album "From The Deep Of Rotten", recorded at KICK Recording Studio (Hour of Penance, Fleshgod Apocalypse, ecc…), the most professional album for the band, that will be printed by BIZARRE LEPROUS PRODUCTION on 2018.
Discography
From The Deep Of Rotten (2018)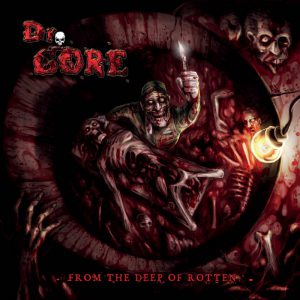 Produced by Dr. Gore
Executive producer: BIZARRE LEPROUS PRODUCTION Recorded Mixed and Mastered during 2017@ KICK RECORDING STUDIO By Marco "Cinghio" Mastrobuono
All songs by Dr. Gore, all Lyrics by "Pacio" Cover and & Layout by Roberto Toderico
All photos by: Serena Dattilo PH
contact: dattiloserena@gmail.com
BIZARRE LEPROUS PRODUCTIONS
Roman Polácek
Anenská Studánka c.55
56301 CZECH REPUBLIC
bileprgore@hotmail.com
Facebook: /BizarreLeprousProductionCz
web: bizarreleprous.cz
1. BRUTAL CARNAGE
2. CANNIBAL GRINDER
3. FROM THE DEEP OF ROTTEN
4. NECRODOCTOR
5. APOCALYPSE OF THE DEAD
6. SELF CANNIBALISM
7. SOUND OF YOUR SCREAMS
8. SKINNED ALIVE
9. REANIMATED DEAD CORPSE
VISCERA (2014)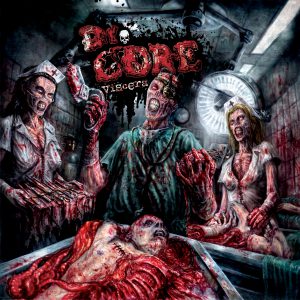 Layout by Francesco Bastard
Produced by Dr. Gore
Executive producer: Coyote Records
Drums Recorded by Matteo Gabbianelli @ kutso Noise Home in 2013
Recorded at "Morgue Studio" in 2013
Recorded and Mixed by Fra Dellamorte in 2014
Mastered by Fra Dellamorte & Dr. Gore
Fra Dellamorte Contact: 
fradellamorte@gmail.com
All song by Dr. Gore, all Lyrics by "Pacio"
COYOTE RECORDS
Praskilevich D.A.
Prospekt Andropova d.32\37 KV. 107
115487, Moscow Russia
TEL: +7-903-538-34-38
info@coyoterecords.ru, 
coiot@mail.ru
web: 
www.coyoterecords.ru
Viscera
Grotesque Corpse Sculpture
Hordes of dead flesh
Diseased altered corpse
Embalmer
Fast Death
Freezer Full of Flesh
In Your Rotten Cavity
Time to Kill
Born in Corpse
Postmortem Blood Ejaculation
Zombies Brutalized Mankind
Back From the Grave to Kill Again
Rotting Remnants (2012)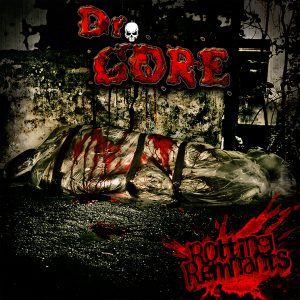 Layout by Pacio
All photo by Master Anomaly (master.anomaly@gmail.com)
Produced By Dr.Gore
Drums Recorded at "Kutso Studio" in 2010
track 1-8 Recorded at "Walter Studio" in 2010
track 9-11 (Corpse Trilogy) Recorded at "Morgue Studio" in 2011
Recorded and mixed by Fra Dellamorte in 2011
Mastered by Fra Dellamorte and Dr.Gore
Fra Dellamorte contact: fradellamorte@gmail.com
1. Maggots Under Skin
2. Tools of Torture
3. Gore Surgery
4. Gore Obsession of Mutilated Body
5. Spermatozombie
6. Goreland
7. Slaughterhouse
8. Night of the Living Dead
9. Butchered
10. Autopsy
11. Reborn
Rigore Mortis (2008)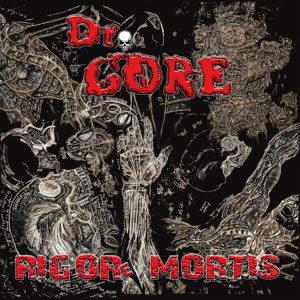 All song by Dr.Gore except "Ruptured In Purulence" by Carcass
All Lyrics by "Pacio"Artwork by "Pacio" and Dr.Gore
Recorded at "Walter Studio" in 2008
Recorded and Mixed by Joseph di Porto in 2008
Mastered by Joseph di Porto and Dr.Gore
Produced by Dr.Gore
1. Fuck In Tomb
2. Came Back To Kill You
3. Splatterbrain
4. Bleeding Corpse
5. Human End
6. Ruptured In Purulence (Carcass Cover)